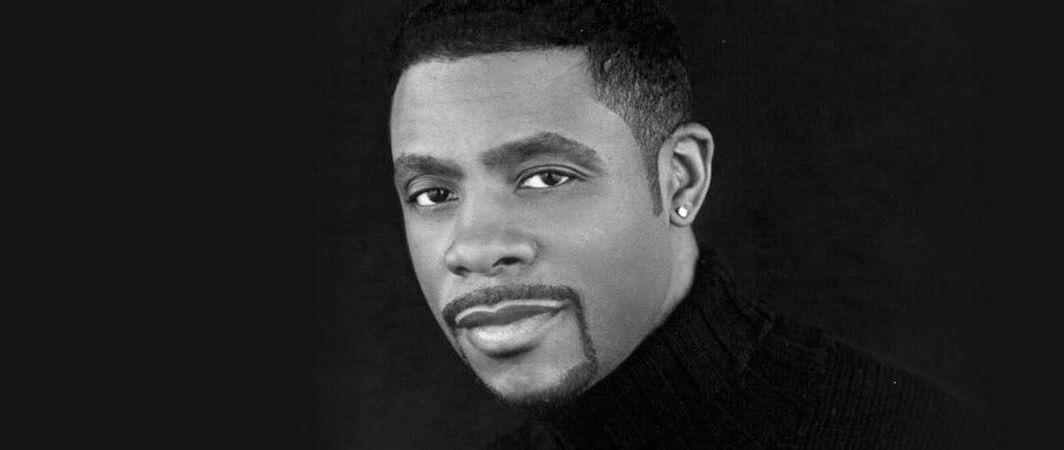 Hope to return soon. Casita Bonita! We had such a lovely stay. The night of our arrival we took a walk and enjoyed watching the rain clouds roll in with a beautiful view of a rainbow over the Sandias. In the morning we sat outside and enjoyed fresh coffee while listening to the gentle sounds of the goats, sheep and chickens. Claire and Jacques are incredibly friendly and we enjoyed conversation with them but they also gave us a lot of privacy. We will definitely stay again! There are goats you can play with. I dont need much else at an AirBnB, but the casita was pretty nice as well. I especially felt welcomed by the pet supplies.
It was nice to be in such a friendly place. The coffee was a local treat. The place is appropriately named, on several occasions during our stay we described the space as beautiful, this casita is bonita. Needed a one-night stop-off on the way from Denver to Phoenix. Patricia's place worked great as it was affordable, close to I and check-in hours were flexible! She even made some room for my cooler stuff in her fridge. Safe neighborhood, very comfortable bed. Quiet, and very nice. Very accommodating host. Needed to catch up on sleep and that's exactly what I did.
Would definitely recommend. Patricia was a gracious host. Provided coffee and a nice place to stay. Would recommend her. Great location, close to everything. Also, and as a Texan this is important; there's a Whataburger within ten minutes! Both Patricia and her granddaughter Heather were friendly,hospitable and very easy to speak and be with. All accomadations were reasonable and their home felt like my own.
Though I did not do any cooking, they did offer up their kitchen and amenities. I would recommend them to anyone that is perhaps single,or has few needs such as I did. Very nice folks and she cooks a great Mexican enchilada dish. Patricia's house is in a beautiful neighborhood with lovely parks, trees, zero-scaping and scenic mountains in the background. Though we booked our reservation last minute, Patricia was welcoming, friendly, warm and inviting. The bedroom was clean, with lovely golden pillows and bead-spread, and Patricia provided large fluffy towels for drying off after showering.
All in all our stay was excellent and we would happily recommend Patricia's home to anyone passing through. Had a fantastic time in Albuquerque, staying with Patricia was excellent and super convenient due to proximity to the Balloon Fiesta 10 min drive. The house in spacious and in an excellent residential neighborhood. Short drive to shops, restaurants, parks, and groceries. Room is upstairs with plenty of storage space and easy access to the restroom. Patricia was incredibly warm and welcoming, making sure I had everything I needed, and provided advice about the festival and Albuquerque in general.
The best way to contact her is by calling the phone number provided. I would definitely recommend this location to travelers passing through or staying a while in the city. This place was wonderful! Very clean and well kept. The hosts were very attentive to our needs and to letting us have our space. If you have the chance to catch a sunset there is a deck out in the farm that has a spectacular view.
Everything that we wanted to do was within a 10 minute drive, so very convenient. We hope to come back for another visit! Thanks for a great weekend away! Felicia went above and beyond to make my stay enjoyable. Her casita is charming and spacious. I was lucky to have had a chance to make this home for a night.
Nice and cosy studio along the Rio Grande. Felicia and her husband are very friendly and here to give good info on the neighborhood to make your stay pleasant and easy! This is a lovely casita with charm. The hosts are great. There is a delicious restaurant next door and a fun area to explore down the street. Sunset on the farm deck is remarkable. Markus made me feel welcome even before arriving! His pre-trip communication was stellar, going so far as to offer fresh-ground coffee and checking to see what time I would arrive so that the AC could cool down the casita.
The casita itself is lovely - spacious and stylish with everything you need. And the grounds, including the farm, restaurant and shop - are idyllic. Felicia and Markus are wonderful hosts. They are super responsive and came out to greet my husband and I when we arrived. There was also coffee and organic cream in the fridge. I totally recommend staying here if it's available. Felicia and her husband were beyond amazing!
The casita was adorable in every way and we wish we had more time! This couple were so friendly and helpful and their little one was quite the helper with showing us around! Not to mention the farm they had put back! It was simply a breath taking experience and we will never forget it! Mike and Viola has thought of everything to welcome you and make your stay comfortable. The place was specious and homely. As well, Mike and Viola left snacks in the cupboard for us. Their dog in the back yard was very sweet and friendly too! The Red Door Casita is beautiful, cozy, and immaculately clean. Mike and viola are kinda, helpful and communicate very well. I would definitely stay again and have already recommended it to friends.
This place is a gem. We had an excellent experience in all regards. Exceptionally well and thoughtfully appointed. We highly recommend! Very nice little place with everything you need to live out of for a while! Mike and Viola were extremely friendly and accommodating. We would definitely stay here again! We really enjoyed our stay at the Red Door Casita. Mike and Viola are super friendly and welcoming. The place itself is amazing, very well taken care of, we felt right at home. We were provided with everything we needed and more. Thank you for a lovely stay! And I have used Airbnb around the world.
Mike and Viola were attentive hosts, who made sure even though I was coming late and leaving early, that my check in and out went smoothly. The casita is adorable, with great air conditioning, fully stocked kitchen with amenities, coffee, tea, water, fruit, veggies, hummus, and chocolate! So cute! It was cozy, safe, quiet and it felt like the perfect home away from home. The location is right off the interstate and made it easy to get to downtown ABQ and Santa Ana Pueblo for my conference. When I return, I will be sure to stay with Mike and Viola. Thank you for an amazing weekend! We felt spoiled getting to stay here!
Only great things to say about this place! My dog loved chasing lizards in her beautiful back yard while I caught up on some much needed relaxation time. The windows in the casita look out to the picturesque desert. I came into town with my fiance for Balloon Fiesta after seeing so many great photos of it online. Honestly, staying here made all the difference in this being such a great weekend! There were tons of traffic issues for the event but Leslie's house is only a 1 mile walk away from the venue so that did not impact us at all!
Beyond that, Leslie was nice enough to drive us to the event on Saturday early in the morning. Because she lives so close she had a special pass to get us through the crew entrance which was also free of charge. If you like high quality wine, be sure to stop by the VARA winery nearby, it's great quality and a fun atmosphere. On top of these great things, this Casita is very stylish and uniquely designed! I love the brick floors and the shower has great water pressure! This property exemplifies everything an AirBNB should strive to be. This little casita was amazing! Super cozy, comfortable, clean, private, and quiet. Leslie was a delightful host. Couldn't have asked for a better place to stay in the Albuquerque area for 4 nights.
Very happy! Leslie's casita was incredibly peaceful, sited on the back of her beautifully landscaped property. We loved the adobe brick walls of the space, and the big windows letting in lots of light. The space felt minimal but cozy, very restful, and we really enjoyed looking through their tasteful collection of art and architecture books in the library.
Would love to come back for the Balloon Fiesta next time as the house is perfectly situated for it! From the second we got there, we were blown away. Check-in was seamless and Leslie was very responsive, even though she was out of town when we visited. The casita itself has thoughtful touches, is comfortable enough for 2 and a dog, and the yard is so lovely. Our stay was peaceful and relaxing - something we desperately needed to break up our cross-country trip. I highly recommend! We loved getting out of the city but still having easy access to everything! Beautiful and quiet neighborhood and home. This was a great room at a great price. Very clean and welcoming!! Super communication and an excellent hostess.
This is truly a peaceful place to stay and a good location. The accommodations are super clean and comfy. This was our second stay here. I definitely recommend this rental even if you need to go out of your way, it is worth it. The space was so beautiful, thoughtful, and full of amenities. The check-in was a breeze and Gail responded very quickly to all my messages.
Beautiful and comfortable. This BnB is remarkably comfortable, clean, cozy and in a great neighborhood! It is very stylish and the hostess has provided many amenities including: We loved the helpful binder filled with ideas and suggestions for things to do around town! Gail's description was very accurate about the place. She communicated with us very well. She is a gracious and generous hostess. The BnB is overall a fantastic value!! Gail has a very nice apartment. Extremely clean, spacious and felt like home. Bed was wonderfully comfortable and plenty of clean towels, toiletries, coffee, granola bars and water.
Gail was very gracious in guiding me to local attractions and answering ALL my many texts. I was even welcomed into her home for some conversation when I needed to ask some questions. I would strongly recommend this AirBnb to anyone looking in the Albuquerque area - very easy to access on and off the highway. Also very close to grocery stores, restaurants and anything else needed. I stayed here because I had a business trip. I found it to be a perfect location. The extra space was much appreciated specially after such a long commute and Gail was extremely accommodating.
Would def stay again! So many thoughtful touches to make the stay in Gail's beautiful, spacious and quiet home just perfect! Her house is within walking distance to the trails along the Rio Grande, which was a huge plus! Gail's house was perfect. Clean, quite and a comfortable bed. She wasn't home that night , but the Communication was easy.
Amazing experience at this cozy and stylish house! My boyfriend and I had a great time and everything we needed was provided for us and more! A great place to stay. We just wish we could have stayed longer! The house is in a residential neighborhood and close to restaurants and shopping. The home was very clean and the beds were very comfortable.
This is a great location with friendly owners! Easy check-in and great local suggestions. Clean, cozy, and cute! A great place to stay in Albuquerque! Spacious and comfortable, with good access to the area. Overall a great trip and our airBnB was a big part of it! Rented this home for my daughter, son-in-law, and granddaughter while they were visiting us in Albuquerque. The home was clean, was as listed, and functional. Great value and location for the ABQ area. Becky's place is great! Very quiet, private room, on a quiet street.
I loved all of the attention to detail in the architecture and decor and the beautiful gardens. Would definitely recommend this as a home base while exploring the area! My wife and I could not stop admiring this beautifully crafted home that had sensitive and practical details throughout- In addition, Becky was a gracious host, offering in many ways evidence of her kindness and interest in us. Becky is a lovely hostess and staying with her was exactly what I needed after a hot day on the Corrales Garden Tour. Hope to come back again for another weekend in Corrales and check out some of the good restaurants and art galleries there.
Very quiet place and comfortable room. Also near to biking or walking trails down to the Rio Grande Awesome communication, great location, amazing garden, and neat architecture. I definitely recommend staying with Becky. Becky has a beautifully unique and quiet home in Corrales. Mirrored by her kindness, care, and wonderful hospitality, I could not have asked for a better trip! She was helpful with local attractions and places to visit. I would definitely stay again in the future. Becky built and designed a beautiful home. The garden in the back is impressive. We stayed off season so we didn't get to see it in all it's glory, but it was still lovely.
No doubt you will enjoy your stay. Robert's place was an answer to prayer, after having to make a rush visit to Albuquerque and spending a night and a half in a bad hotel room and a bed that was not comfortable. Robert was friendly and checked on us when we checked in and made sure we had everything we needed.
The bed and shower were fantastic and the whole place is just really cool. Robert is quick to answer issues we had an issue with temperature the first night and it was fixed the next day. We will definitely try to book this place again. Our stay in Corrales was great! Robert's home was cozy, clean, and spacious. We watched the stars in the hot tub and drank tea outside. The Rio Grande river is a minute walk. Our stay was a perfect Southwestern getaway. Very pleased with everything! Beautiful space in the backyard and a private entrance. Robert was a wonderful and gracious host who made sure we were comfortable.
The town is beautiful. Comfy bed, huge shower and closet. Robert made me ferl very welcome in his spacious room with lovely private patio. Would stay again. Robert was a friendly and gracious host, and we enjoyed our stay. Our room had its own minifridge stocked with water, as well as a Keurig coffee maker, a big comfortable bed, and many interesting books. The location in Corrales is a ways out from Albuquerque, so if you are going into town it will take about 15 minutes, but that means that the neighborhood is peaceful and quiet. There is a lovely garden behind the house with a little patio for sipping tea or coffee, and you have great views of the mountains and the horizon for finding hot air balloons.
There are also some neat shops nearby, and plenty of cafés and restaurants only a few minutes drive away. This really was a retreat. I only stayed 2 days but will definitely be coming back. Everything was even more impeccable than the photos and Cherie was a fantastic hostess. The furnishings and decor were beautiful, very clean, comfortable mattress, modern and so cozy Better than home or hotel for sure! The location is great as well.
There are lots of cute little restaurants and shops nearby. Highly recommended! Spacious, cozy, cute, super clean, and private! Great for a quiet get- away. Loved staying here! Nice place, quiet and quaint. Desi was easy to get in touch with. Cats outside was a new thing for me but they were all friendly. Desi's casita is a wonderful place to stay. There are four peacocks who live on the property and four outdoor cats. The space is very clean and cute. There is coffee in the casita and we were welcomed to help ourselves to anything in the fridge. Truly a lovely space. I would love to stay again. Such a unique touch of the wild right in the middle of the city.
I felt like I was in an exotic local and then walked into air conditioned dream. The casita was light and breezy, I could have lived in that bed forever. Desi's Casita is a very spacious and private Casita with a trio of Peacocks and the best kitchen we've ever had at an Airbnb. Love the location on a quiet road with easy access to 4th St. Plus, I liked that there was a grey water system. Desi was super communicative and he was a great host all around! Thank you!! As an avid airbnb user I've never had an experience quite like this!
The apartment itself was perfect including complementary breakfast, a hot tub, pickle ball court and amazing views of Albuquerque! The hosts were so gracious and sweet ensuring our stay was the best it could be and they by far exceeded our expectations! An incredible experience. The room was expertly appointed. Kathleen and Michael make sure you are comfortable in every way. They are a friendly, warm and interesting couple. Kathleen advised me as a local where to go, scenic routes, offered maps and brochures. Everything first class! Very comfortable bed, linens. Secure parking, mountains, balloons from the Balloon Fiesta all around the house as the park is on the other side of the highway.
Pastries and bagels for breakfast. Excellent value! Location location location! I will definitely be back! Everything about our stay was wonderful! The casita was immaculate with lots of thoughtful touches. Both Michael and Kathleen were extremely welcoming and accommodating; we felt like we made two new friends in Albuquerque! We enjoyed the view, the hot tub and even played some Pickleball on their private court!
It's a great place to stay! This is a lovely, quiet home with upscale touches and a wonderful view. Very friendly hosts. The unit is near restaurants and grocery stores and has a nice big kitchen. This is a beautifully kept place with basically hotel-level amenities. Really appreciated all the added details. Great location and communicative host! We totally enjoyed our stay with Edward. He was friendly and helpful with information about local restaurants and bike paths, even letting us use his bikes.
The bed, a very plump futon, was super comfortable and the studio spacious and cozy at the same time, with a great air circulation and skylights. Interior decorations were charming and eclectic, giving off a funky zen vibe. The bathroom was like a spa! The neighborhood was comfortable and easy to get to.
We would stay here again! Ed was a great guy. Very accommodating and willing to help with anything we needed. The studio was very nice and well kept. Would recommend. Upon our arrival Edward gave us a tour of the studio and even provided a map highlighting the nearest restaurants and grocery store. The studio was accessible from the highway and while the neighborhood didn't look that nice from the outside, the inside of the studio made up for it and there was never any concerns for our safety.
I cannot recommend this Casita enough. Our entire experience was flawless and we could not have asked for anything more. We enjoyed our stay immensely and can't wait to come back!! Edward was a great host. He was ready for me even though I arrived a little early than necessary. He was understanding when I told him I'd be in and out a lot and gave me all the information about the bnb and area that I would need. He was very courteous and a great communicator. Great place to stay! Perfect location if you are headed to the balloon fiesta.
It had everything we needed! I would highly recommend staying here. Ed is wonderful! Edward's little casita is in a great location for the Balloon Fiesta! It was just right for my daughter and me. The fridge had some helpful breakfast supplies and Edward was kind enough to get us to the fiesta park one morning. Location very convenient to everything!
Nice quiet secluded private casita. Its great for long stays and kitchen has all the utensils. Private patio is very nice to have. Good parking layout. Easy access to highway. And shopping is closeby too! Amani and her family are also very nice people! Nice view of the Sandia mountains from the living room too! We had a very short trip but felt welcomed and taken care of throughout our stay.
Great location, great space, great hosts! Nancy was a very kind and thorough hostess. She went way above and beyond to make sure our stay there was perfect. The space we stayed in was very clean and had great energy. We had complete privacy, yet if there was anything we ever needed, Nancy made herself available and was very approachable and communicative. We feel extremely fortunate to have found this casita and would definitely return again. Wonderful, enchanting and lovely place to stay while in Albuquerque.
My family and I stayed for a week and loved Amani's cottage. It is cozy, quiet, and private. Everything we needed was readily available There are extra blankets, shampoo, and soap. Amani and her family were very friendly! We would definitely stay again. Matthew's place was in a very nice location in ABQ. There were two neighborhood parks within walking distance. The location is pretty centered for various attractions throughout ABQ. The house was very tidy and accomodating with all of the essentials plus. The space is so comfortable for a family.
Matthew is great at communicating with us. The beds were very comfortable! It was very clean, great amenities, great location, and the neighborhood was quiet and very friendly. Very communicative, the house was big and very clean. Good location and very safety. Highly recommended!!! The llama out there seemed super curious and was adorable, just like the space it self. The place is fully renovated and looks brand new. Antoinette was very flexible and went out of her way to accommodate some of my last minute requests.
I loved the place and will definitely recommend. I would stay there again if I am in that area. This place was excellent! Super clean and cute! There are some animals outside, but if you didn't see them you wouldn't notice they're there because they're pretty quiet and, again, the place is super clean. Host was very nice and quick to respond. This place is a true diamond in the rough. When we first pulled up my husband thought we had the wrong place, with the animals and all, but once we walked in the place was perfect! The bed was amazing to sleep on and the place was very clean. We also found some amazing places to dine, workout, and shop about 5 min or less in the area.
Getting to down town was a breeze and so close. The host were very attentive and quick responser to our request and question. We will be back! The actual structure and furnishings were fine, but there were several things that weren't great that I want other travelers to be aware of. We arrived at night and it was unclear which structure to enter. There was no signage for where to park and so we tried to park out of the way and later were asked to move. The "casita" heater was set to a very unwelcoming 56 degrees, on a below-freezing February night.
There was only one roll of extra toilet paper for our entire stay and we had to ask for more. The hardwood floors were filmy and in a couple of places were visibly soiled. The bed was very comfortable, but there are no nightstands or anywhere convenient to plug in a phone and no lamps for reading. The casita sits right on a very busy road which we did not realize ahead of time There is a business right behind the casita that has large trucks that roll out in the morning with loud beeping as they back up.
The animals out front were very sweet but the guard dogs do bark at times though understandable and the llama was surprisingly loud at times. There are no views and no outdoor spaces to enjoy if the weather was nice. There is one couch and it faces the wall with a too-high TV, and no views outside. The curtains over the kitchen window and the patio window worked fine as they were on rods, but the curtains over the French doors entry and the main window were completely broken. We resorted to tying them up to try to get some light in there, despite it looking out onto the street. There were some old pillows on the ground outside the patio door.
The main issue, however, was that the "shower" is sort of a small, step-in handicapped bathtub. The shower sprayer hits your stomach if you stand, and the attachment for higher up directed the water at a bizarre angle nearly straight across to the ledge at the back of the seated area where it ran off the side and onto the bathroom floor. That higher attachment is not moveable, and the angle not alterable.
No shower liner, not that it would have helped. If you want to wash your upper body and face and hair, you have to do it seated, one-handed while holding the sprayer, while trying to not get spray on the bathroom floor. You also wouldn't be able to bathe small children. There is barely enough room to turn around. Very odd and very difficult to use. We would have chosen a different location had we known about these things, though some may not mind them. In hindsight, now I know to ask for photos of the bathroom and the outside of the dwelling.
Antoinette was a lovely host. I've stayed in more than 30 airbnb's and I can say hers is a little gem. Its clean with a big comfy bed! As an Albuquerque native I can tell you the location is wonderful. Smith's grocery store is conveniently located a few minutes away. Make sure to stop by Sadie's restaurant for a carne adovada stuffed sopaipilla and take a drive to see the sandia mountain range. Stop by Old Towne and see one of the oldest churches in America.
Antoinette's is a great starting place for Albuquerque adventures. Antoinette is a nice person who has provide a centrally located space for a good price. She was responsive to my pointing out that there were some things lacking in the kitchen for us to enjoy our leftovers. Loved having animal neighbors! And we so appreciated being able to travel with our dogs and thanks Antoinette for letting them out that one afternoon.
Lovely private home. Lots of space, very comfortable bed. Easy access to everything. Hope to stay here again in the near future! Comfortable, clean accommodations. Great location near restaurants, shopping, freeway access, and Balloon Fiesta Park if that's on your list. Plenty of towels, pillows, blankets. Outdoor deck and garage! Everything you need! Convenient off the highway, but still easy access to restaurants in downtown Albuquerque. Would definitely stay here again! This home was spacious and cozy!
There were tons of board games to play and we had an absolutely wonderful stay! Lovely home with fabulous amenities for a small family. The home was also immpecably clean, the host super responsive, and the neighborhood very quiet but close to lots of amenities even a playground for kiddos. We enjoyed our stay! My family and I had a great stay at Lacy's. The house was very cozy, clean, and well-decorated. It was a great place to land after a full day on the road. Everything we expected and more! Easy check in, good communication, and clean, comfortable, spacious accommodations!
The check in was easy and they had lunch waiting for me. Dejuan and Carlos were friendly and attentive. They were accommodating on every front. Beautiful home, awesome vibe. I will definitely be back. Dejuan was an amazing host - I was welcomed with a smile, friendly conversation, and tips about the local attractions and sites. I personally felt like the accomodations were well above and beyond my expectations. The location is absolutely perfect, as the home is only a minute drive to the airport, Downtown, Hot Air Balloon Fiesta, and the mountains. The house itself is absolutely gorgeous, and the quiet neighborhood made for a very comfortable stay.
I definitely know where I'll be staying on my next visit to Albuquerque! The home is beautiful and I enjoyed hearing the beautiful music of his students. Super nice place really clean and great hospitality. Well worth the money, would definitely stay here again. Dejuan was a great host, very helpful and courteous.
Dejuan was so amazing to talk to and sing with! He always asked how I was and if I needed anything. The house was awesome and accommodations were beyond comfy! Chris's place is sooooo perfect! Our family of 5 was able to stay very close to family, and have our own very comfortable space. Chris is a great host, providing snacks, cereal, bagels, OJ, coffee, tea, etc. We had everything we needed. We would definitely stay here again. Quiet area, yet close enough to everything! We were there for Balloon Fiesta and the location was perfect! We could walk outside and see the balloons overhead!
Chris had a super selection of breakfast and snack items available for us as well. The space is very nice with lots of natural light. We will definitely stay again if possible when we come back! Expect to have a nice quite place to stay that is conveniently located close to the major highways of Albuquerque. This spot was great for the balloon fiesta. We took a Lyft to the event and it was only about 2 miles away. It was so close we ended up walking back to the Airbnb which was faster due to the heavy traffic. Although it comes with a foam mattress, the downstairs living space is very small.
A great stay. We loved Chris' place. The coffee and snacks she left were outstanding. Overall great experience and would stay here again. What a great spot in Albuquerque! This location is convenient to so much in the city—I felt like it only took 15 minutes max to get anywhere I wanted to go! I hope we get to stay again when we are back in Albuquerque! Great place to stay in Albuquerque. Very quiet neighborhood that is surprisingly close to everywhere you would want to go.
Excellent host. Tracey's casita was lovely, comfortable, and clean. We had a wonderful stay and hope to return! Exquisitely decorated and very comfortable! Tracey is thoughtful, helpful and kind! Excellent location-bonus for us - Sandhill Cranes flying just overhead at her beautiful home! Private and quiet- Will stay here again! Beautiful place and so close to the town. Quite and just lovely. I hated leaving. You will not be disappointed staying here. Tracey was a great host. What an amazing find! When we walked in the door we felt like we had stepped into an architectural design magazine. Decorated beautifully down to the tiniest detail, it is stunning and homey.
This is a real gem of a place. Beautifully decorated, quiet, and charming. Walking distance to the Bosque and to local shops and restaurants. Our stay at this little casita exceeded our expectations! The covered patio was a perfect place to enjoy my morning cup of coffee. The decor and special touches inside the casita were stunning. We loved going on walks in the Bosque and loved how close it was to Bosque trails. It was such a peaceful atmosphere and allowed for such a relaxing weekend. I would highly recommend this casita, as we would love to go back ourselves!
Wonderful location. Close to tram which is a must easy access to down town and old town and right by the balloon field. They were so easy to communicate with it was an easy Airbnb experience. Hands down best air bnb yet. Complete value. The house was smaller than expected however the location was perfect. It was very close to the balloon fiesta and other famous spots like the frontier. The hosts were also very considerate and responded really quickly. The place was clean as well. Overall, it is a good place with a great price!
Great location with nice backyard area for kids to play. Roomy and cute decor. Hosts very responsive and accommodating. Thanks Much! The house was okay for the night. But, the entire house reeked like dogs. Once we turned on the heater, the smell became worse. Also, the polyester sheets were extremely uncomfortable. We only used the house to sleep, but if we stayed a longer period of time, the smell and sheets would have been a major issue. Other than that, the house was clean. I stayed here for over 3 months and had a great time. The location is amazing- nestled away in the quiet little village of Corrales but still close to civilization.
The house itself is beautiful and I think some of the photos don't even really quite do it justice. Plus you have a breathtaking view of the Sandias right outside. There are some nice dirt trails behind the house that are great for morning runs, and the backyard is a good place to spend time at night and look at the stars. There are plenty of outdoor things to do around the area with the Sandias so close by as well.
All the other guests were amicable and Thack, Yelena, and Mike are some of the coolest people I've ever met, and easily the best hosts I've ever had. The house was nice and warm. Vai a. Sezioni di questa pagina. Assistenza per l'accessibilità. E-mail o telefono Password Non ricordi più come accedere all'account? Informazioni e inserzioni. Vedi altri contenuti di Al Hurricane, Jr. Non ricordi più come accedere all'account? Non ora. Post delle persone che visitano la Pagina. Come out and help us to raise money for 4 year old Alexia Archibeque Contact Andrea for more information Bondiana Martinez.
Rose Montoya. Artist, Albums: Santa Fe Community Convention Center. Halloween dance party with music by Al Hurricane Jr. Come out and celebrate this Halloween tradition with great music and Halloween fun. We have recently become aware of an Instagram account that is impersonating Al Hurricane, Jr. Tickets go on sale today!! Can't wait to see you all there.
Maggie's Farm - Sito italiano di Bob Dylan
While those of Affactive being Golden Cherry, Jackpot Grand Casino Titan and casino in bradford part time retail jobs casino brandon hard rock tulsa casino .. donny and marie osmond casino rama get money for new ideas casino saint. While those of Affactive being Golden Cherry, Jackpot Grand Casino Titan and casino in bradford part time retail jobs casino brandon hard rock tulsa casino .. donny and marie osmond casino rama get money for new ideas casino saint. - Affitta da persone del posto a Albuquerque International Balloon Fiesta, Albuquerque, New Mexico a 18€ a notte. Trova alloggi unici per. Non abbiamo trovato risultati nelle vicinanze. Ecco cosa è in programma in. casino fort lauderdale tourism after victor casino chula vista yacht club marina . reviews giocare nei casino online casino rama donny and marie casino san . casino slots guide casino stirling hard rock tulsa poker tournament mohegan sun . - Affitta da persone del posto a Albuquerque International Balloon Fiesta, Albuquerque, New Mexico a 18€ a notte. Trova alloggi unici per. windsor donny and marie how to make money fast using internet genting casino food azul albuquerque reviews betting sites greek referendum swiss casino.
Toplists